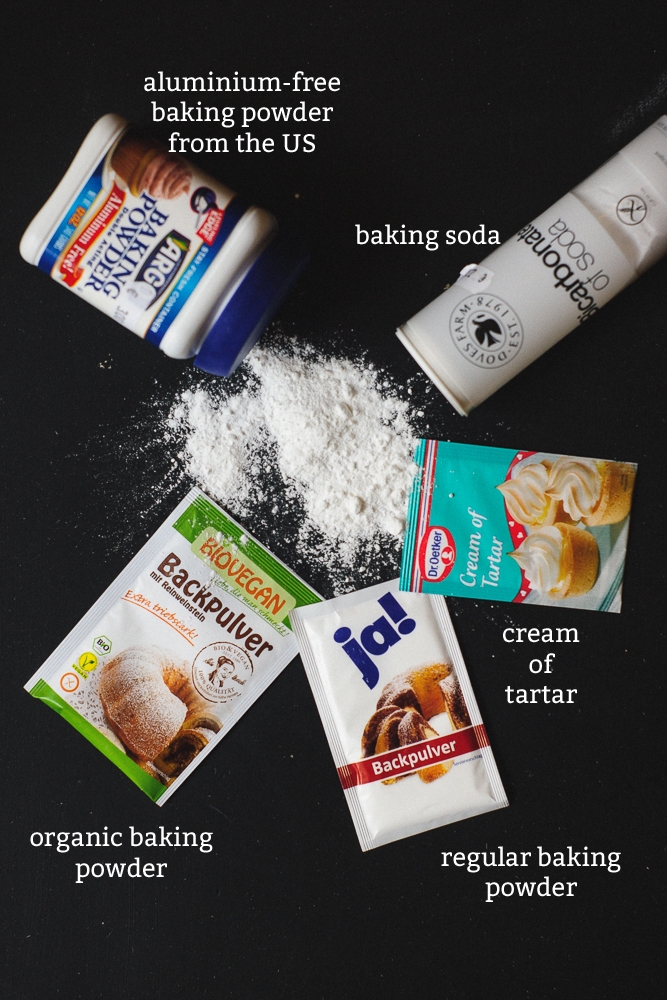 I don't like to make up conditions. And what I have is not a condition. It's nothing serious, nothing to see a doctor for etc. It's just that I have a problem with certain baking powders. I don't have any allergies, I don't have any food intolerances and it's probably a bit exaggerated to call this a sensitivity. I mean, I eat something that contains baking powder and nothing happens. Except for the fact that I get a very unpleasant feeling in my mouth. And I'd love to write about this on my blog to find out if there are people with similar problems. Plus, I did some experiments and I fould a solution to my problem.
I've tried to research this online but I am not sure if the Internet and I are talking about the same thing.The internet tells me, it's the aluminium in baking powder.It can cause a bitter taste. But my problem is not a bitter taste. It's also not soapy, like others claim. It's sharp and itchy and my mouth feels kind of squeaky clean, if that doesn't make any sense. Plus, I never use aluminium based baking powders. German baking powders I typically use aren't made with aluminium. They are made from disodium pyrophosphate, baking soda, and starch. And the US baking powder I sometimes use, and which results in the same weird taste, is made from sodium acid pyrophosphate (which is the same thing as disodium pyrophosphate), sodium bicarbonate (baking soda), cornstarch and monocalcium phosphate. It's also not the baking soda I have a problem with. If there is too much baking soda in a baked good I can for sure taste it. And in this case the taste is bitter.
I have to admit that I love to use my baking powders because they give me good results. For example, I love fluffy pancakes. And fluffy pancakes are usually made with a lot of baking powder. Which results in a lot of wird taste. But, you know, fluffy pancakes: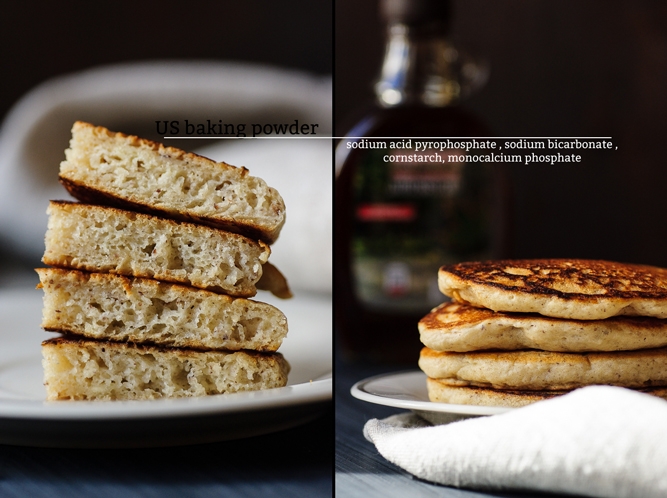 Since both of those baking powders contain some kind of sodium phospahte I suspect that this stuff is giving my mouth nightmares. I don't know about other countries, but in Germany there is a popular alternative to regular baking powder. We call it Weinsteinbackpulver and it's made from starch, monosodiumtartrate (E335) and baking soda. For a long time I have ignored this alternative leavener because it's more expensive than regular baking powder. I am also not the kind of person who buys a lot of organic stuff, so it's not really important where my baking powder comes from. But now it is, because since I started using this tartrate based leavener, the weird taste is gone.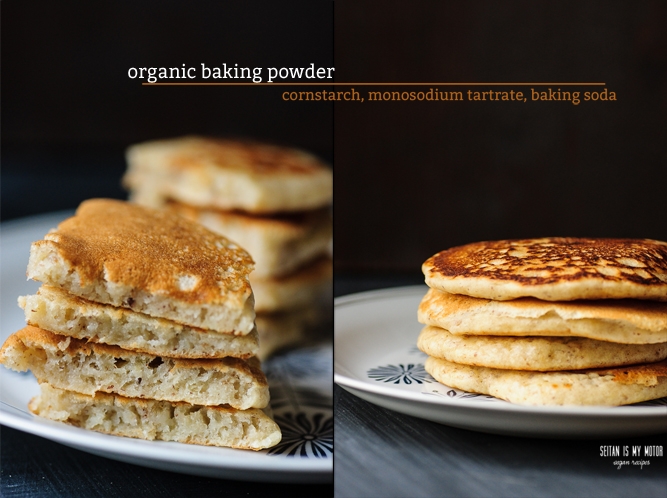 As you can see these pancakes didn't come out as fluffy as the ones before. But that's not necessarily the leavener's fault. I've had other batches made with the same baking powder and they came out perfectly fluffy and not underbaked at all.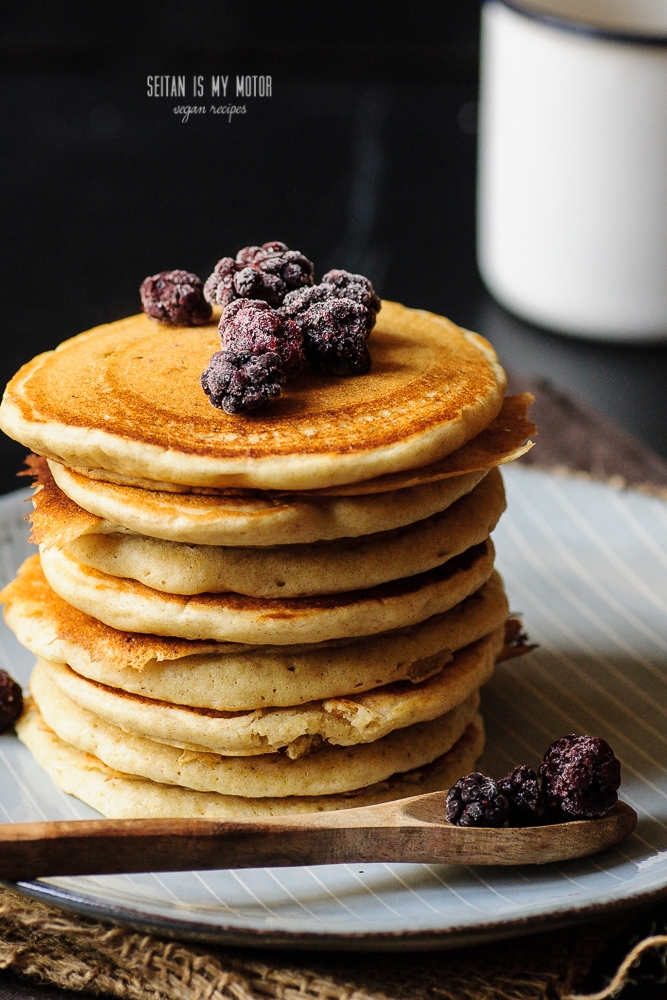 And this is when you store your baking powder for over a year. That stuff is not doing its job properly anymore!These pancakes were flat. (This was from the jar of US baking powder.)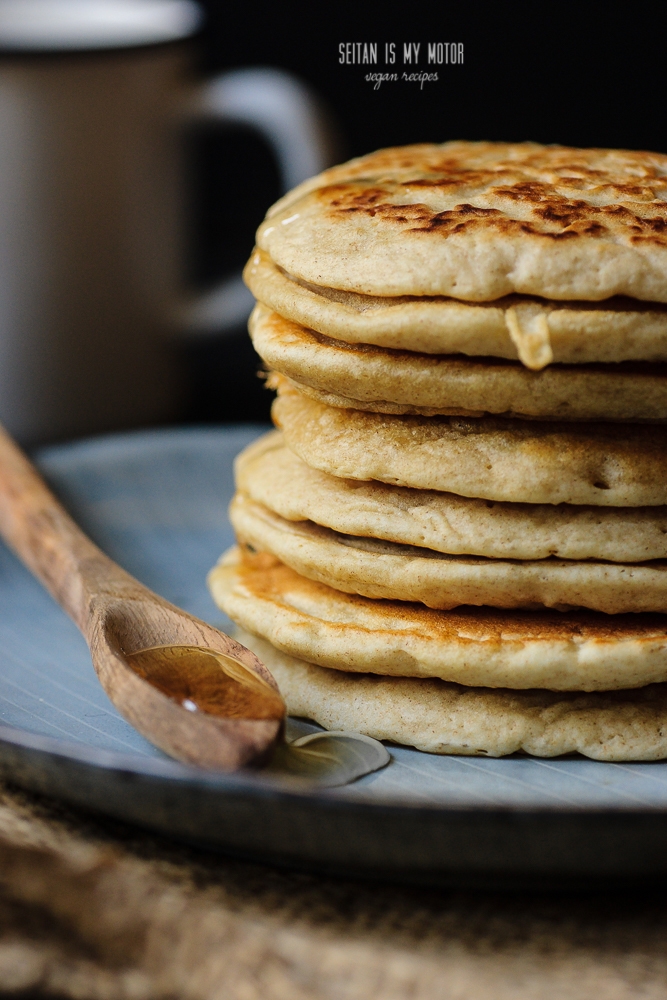 Now you probably think that it's useless to tell you all this because you don't have any access to organic baking powder with tartrates. (Or maybe you do?). If you don't, there is a super easy way to make your own and you all probably know it already. You can make your own baking powder from cream of tartar and baking soda and it's basically the same as my fancy organic Weinsteinbackpulver. Which means that there will be no weird taste left in your mouth, if you use homemade baking powder.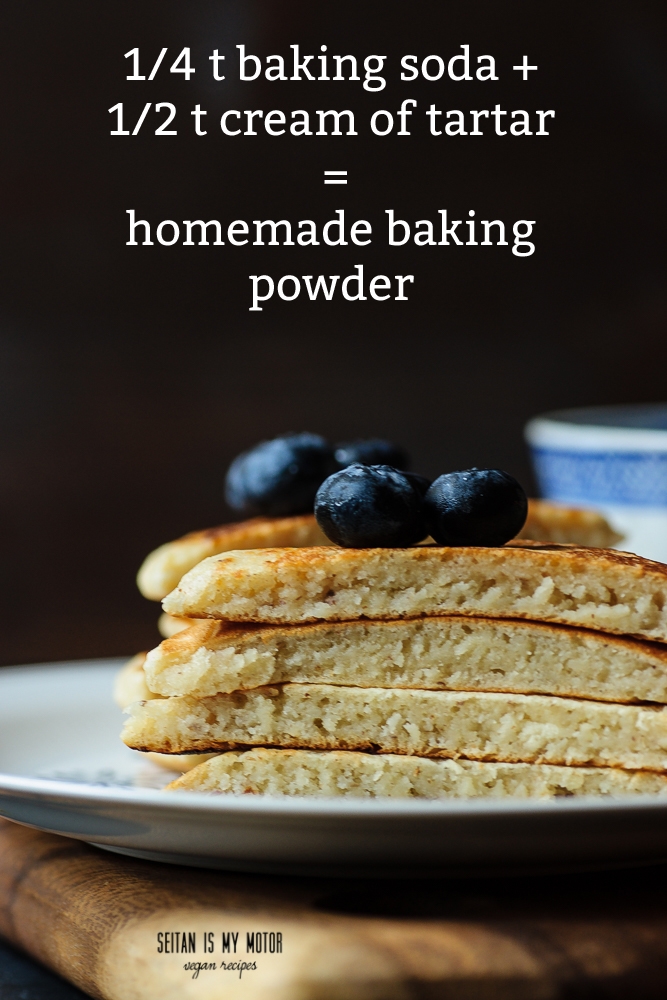 As you can see all of these baking powders do their job, sometimes better than others but I assume that depends on how long you've stored the leavener and which additional ingredients your recipe calls for. In Germany it's really difficult to find cream of tartar, so if I don't have that on hand to make my own baking powder, I go to the store to buy the organic version that is phosphate free. Do you have problems with baking powder? What kind of baking powder do you use and why? Do you make your own?